Ah, summer at Disney. The sweet smell of suntan lotion and the even sweeter smell of a Mickey bar wafting from the snack cart. If you decided that this summer was the perfect time to take the vacation of your dreams at any of the Disney Parks, good for you! The summer happens to be one of my favorite times to travel to Disney. Yet, some people might call you and I "crazy" for this (I tend to think of it as "nuts for pixie-dust, but I digress . . .). However, with my extensive research and firsthand Disney in the summertime veteran, I present to you my top 7 tips for feeling your best in the hot summer sun that will leave you feeling cool, calm, relaxed, and just sparkly ;)!
1.) Invest in THE fan
THE fan is just a known thing in the Disney Parks. If you don't already own one of these super refreshing bottles of joy, I suggest you invest in one. If you don't know what I'm talking about, or maybe this is your first time to a Disney Park, these fans are sold in little carts throughout Disney Parks. They can be seen resting in a bath of ice-cold, well, ice! And to be completely honest, on previous scorching hot days at the parks, I have wished I were the little bottles themselves! You might think they are way too expensive, or they look like a nuisance to tote around, but you, your spouse, your children, will thank you for years to come. I've had mine for years, and trust me, it has worked beautifully. If you don't want something as large, or less expensive, you can opt for a smaller spray fan from Target or the dollar store. I personally prefer mine because Mickey and the gang are just too cute on it . . .but whatever keeps you cool is fine with me!
2.) Get yourself some yummy treats
My personal fave way to beat the heat is to sit down with a pineapple Dole Whip in the Magic Kingdom, or an American Dream drink in EPCOT. These treats are cool, refreshing, and really just hit the spot on a scorching summer day at Disney. Of course, you know what floats your boat, so any ice cream treat will do the trick. But they key here with these yummies is to find a shaded or semi-shaded area to enjoy them in. You'll thank The Pixie Dust Princess when you save yourselves a sticky, melty mess :0).
3.) Stay Inside (for as long as possible)
Disney DOES have air conditioning. Find shows indoors (my personal faves are Philharmagic and The Laugh Floor), or rides indoors (my faves include Haunted Mansion, Dinosaur, etc.) during these hot summer days, and you will thank yourself! Also rides like Dumbo, where you can get a cool breeze are not a bad idea either. Just try to stay out of long lines and the humid air for as much as possible. Nobody wants heat exhaustion at Disney- it isn't fun!
4.)Take advantage of EMH!
Disney is cooler in the morning and at night! This is a well known fact that people often forget. Try to stay out during the hottest mid-hours of the day. If you must see the 3 o'clock parade (I know I must :)), you can leave directly after for a rest in your room or a nice swim in your resort's pool! If you are a guest at a Disney Resort, arrive earlier or stay later, with the "Extra Magic Hour" perk. It is totally worth it, plus some of the best attractions and rides are open during these hours, too!
5.)Wear a Hat
When it comes to the heat, we don't want to have hot heads! Wearing a cute sun hat or baseball hat can really save your hair and scalp. Plus, Disney has a wide (and adorable) array of hats in many stores (like the Emporium, or in you hotel gift shop). Who wants a burnt scalp on vaca? Not this Princess!
6.) HYDRATE
HYDRATE, HYDRATE, HYDRATE. Bring a refillable water bottle, or buy your own (Disney water is expensive, FYI). I can't count the number of times I've overheard people complaining about heat, yet there is no water bottle to be found. It is a great, inexpensive way to keep cool, and it keeps your body healthy! What could be better than that?
6.) First Aid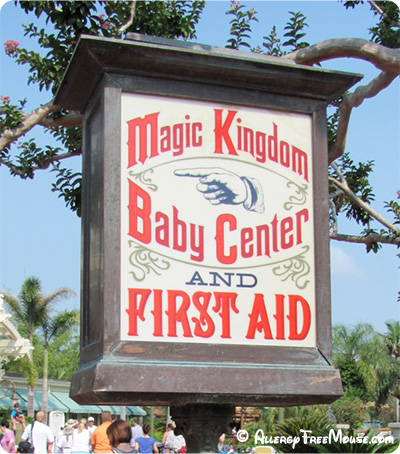 If the sun has you feeling sick, or maybe you just ate a little too much at Chef Mickey's before entering the park, stop by the first aid centers (sponsored by the Red Cross, in each Disney Park). You can relax in the air conditioning, or get help from trained professionals if something more serious were to come along. With my previous tips in tow, I'm sure you won't be needing this, but safety first!
Overall, please have a magical visit to Disney this summer, and choose wisely. The sun can be brutal, and doesn't stop for anybody. Make smart decisions about your health, and you will end up having a truly fabulous time.
If you have questions, comments, or tips about staying cool in the summertime heat, please leave them below.
Stay Sparkly and Super Hydrated,
The Pixie Dust Princess

*all images courtesy of google images*